Your loyal supporters are primed to give. We use story capture to identify your best planned gift prospects by first uncovering what inspires them.
---
Your donors share their likelihood to make a planned gift through their stories. Here's how you capture them.
Your best planned giving donors are already loyal supporters of your mission. These donors are often hidden in plain sight, typically making small, frequent gifts, and eagerly stepping up to give again when asked.
StoryCause applies advanced analytics and modeling techniques to uncover your best planned gift prospects and cultivate these donors through a multichannel campaign.
While the outreach includes direct mail and digital components, it centers around conversation. The telephone is the most successful channel to generate new planned gift leads for your nonprofit and that's where StoryCause lives. This two-way communication enables the donor to tell their story and share why they're invested in your mission. Our skilled guides ask meaningful questions and help build deeper relationships between you and your donors.
The outcome of these conversations? A wealth of information about your donors and qualified, interested leads for your Planned Gift Officers. These conversations even uncover existing bequests and planned gifts that weren't on your radar. Typical results after a smart list segmentation produce a 10% planned gift lead rate.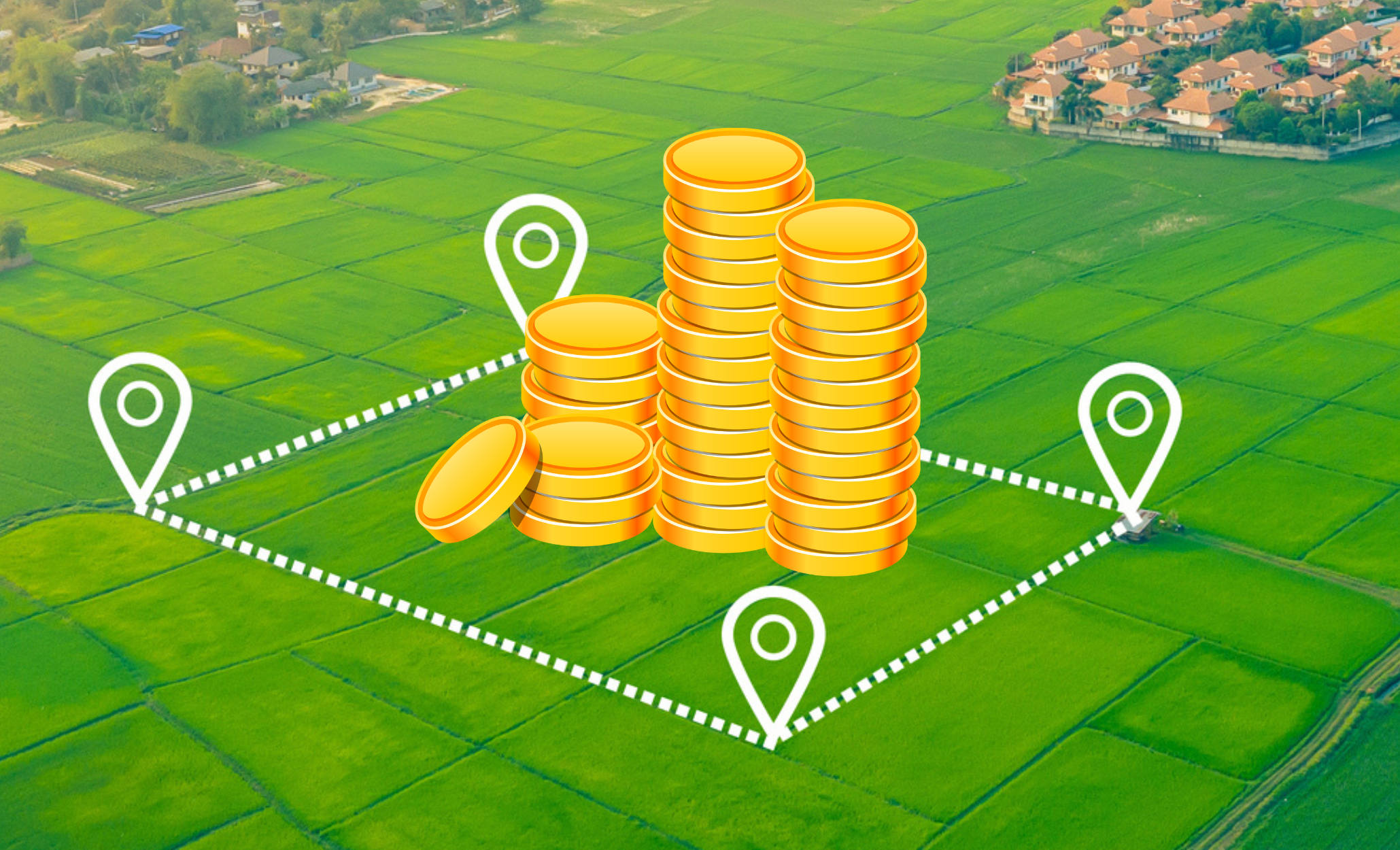 Components of a Successful Planned Giving

Lead Generation Program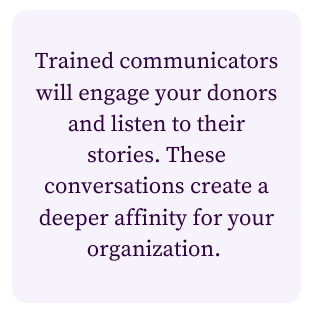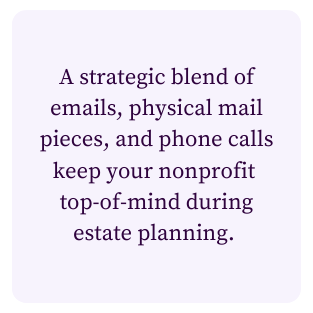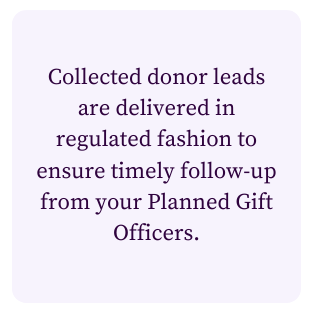 STORYCAUSE CAN HELP YOU CAPTURE PLANNED GIVING DONORS