Qualifying and retaining your most important annual fund donors takes knowing what motivates them to give. With StoryCause, you'll know.
---
Mid-level donors need a cultivation approach tailored to their investment level. StoryCause helps you achieve that at scale.
Mid-level donors account for more than 30 percent of revenue in most annual funds. This important segment deserves special attention. With StoryCause, we can help you develop one-to-one relationships with this important group.
StoryCause upgrades, stewards, cultivates, and retains mid-level donors — blending the multichannel campaigns of an annual fund program with the personalization and attention of major gifts.
A small, dedicated team will manage your mid-level portfolios, in concert with your development team (and agency partner, if you have one) to set goals, define KPIs, and establish processes so each supporter gets a donor experience that makes sense for them.
After a framework is established, we focus on proven tactics to engage your mid-level donors including retention and upgrade appeals, surveys, stewardship initiatives, and other strategic touchpoints.
StoryCause specializes in engaging your mid-level donors through an omni-channel strategy. In capturing their stories, we discover why they support you, and curate that information into actionable next steps for you. Then, we create effective cultivation plans for each donor.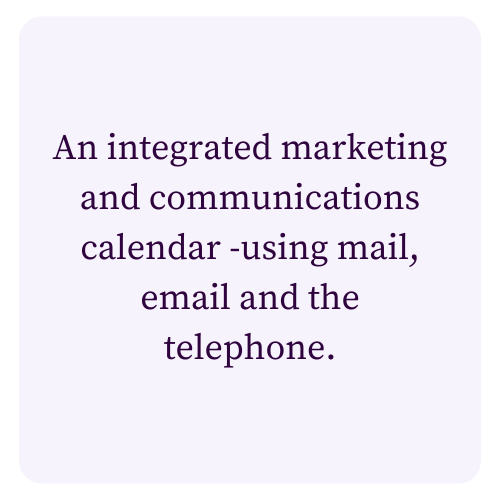 Components of a Successful Mid-Level Giving

Program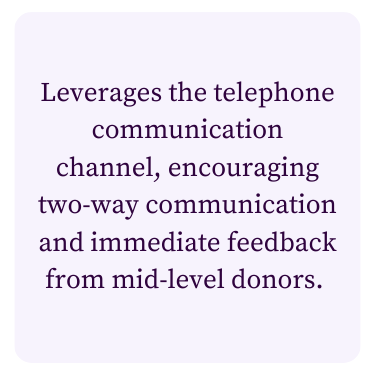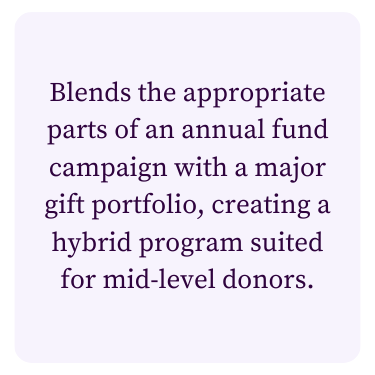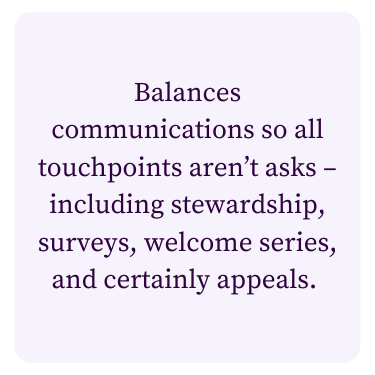 RETAIN MID-LEVEL DONORS WITH PERSONALIZED PROGRAMS